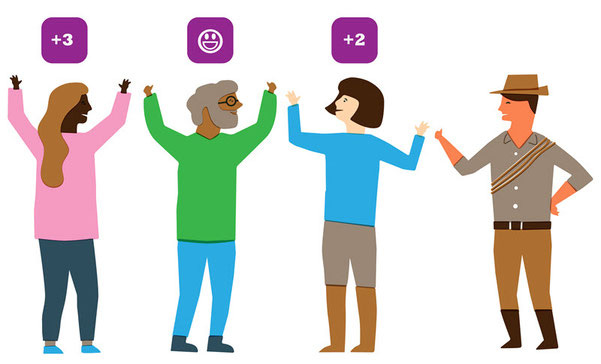 Agile Expeditions -
explore actionable ideas together
We've been looking for a way to create more community connections among our 2,500+ Slack members. We want something that is valuable to agile change-makers (like you) and aligns with our goals (crowdsourcing business agility).
So we're starting an experiment called Agile Activity Expeditions!
Agile Activity Expeditions are:
Centered on a valuable activity available from the person who created it  through Mind Settlers
Meant to spark conversation, insights, value, and adaptation
Something that can be done at work pretty easily
Freely available to anyone who wants to participate
We'll connect through a dedicated Slack Experiment Channel and also run a live (virtual) event with the creator.

Would you like to join our April Expedition with Wim Thielemans?
Wim has contributed a valuable activity in Mind Settlers called "Work Conversations with CACTUS," which provides an easy-but-structured conversation format that triggers insights, authenticity and connection between people. It's good for many things, notably:
Find out how teams are really doing - break through facades, find out what team members want, how they work, what they care about at work.
Use it with job candidates to discover what really matters, and go beyond mere qualifications and past experience
Use it with a colleague to find out what's important to them and create genuine bonds

Head over to the expedition's Agility Scales Slack Channel #04-3_job-dialogues to find out more, sign up for the live call, and explore!