I'm happy to introduce you to one of our authors, Silvio Corti, a "self-driven, lateral thinker, organizational rebel and goal-oriented Agile Coach" based in Switzerland.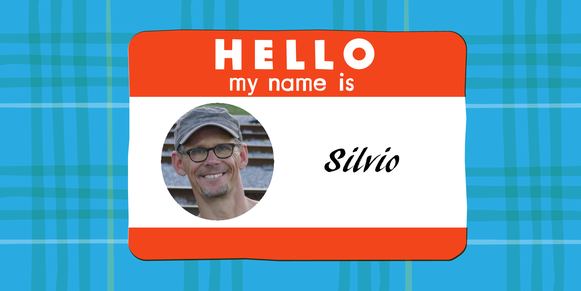 1. Please tell us a bit about yourself.
With its lovely mountains, lakes and mostly known for its great chocolates, Switzerland is the place I grew up and still live in. Currently, I work as an Agile-Coach for one of the biggest health insurance companies near Zurich. I was infected with the agile virus about 2 years ago. I just love it and in my role, I can help to enable my organization to be more effective, collaborative, and engaged for our customers.
Work is an important part of my live, but I love my free time as well. My family has an important place for me, and I enjoy my time with my daughters and girlfriend. Because of my heavy 'brainload' at work, I get my energy out through sports, such as mountain-biking or sport climbing. And finally, reading an interesting book while drinking a glass of wine -- what else do you need.
2. What made you decide to write for Mind Settlers?
From my point of view, I am quite new in the agile world, and I want to learn as much I can. On one side, I do a lot of reading (book smarts) but on the other side, I want to build up my street smarts in a sustainable way.
To exchange my ideas and practical knowledge with people beyond my organization, Mind Settlers provides a great platform to reach people around the world while learning and getting feedback from them.
3. What value have you received from authoring at Mind Settlers?
The greatest value for me is the fact that I began to write about my work and am able to reflect on feedback coming from readers. For me, it's a form of "working out loud." In addition, when I begin writing about new content, I first investigate different sources on the chosen topic, do practical experiments at work and find a way to bring the content into an action-based practice/article. All these steps help deepen my knowledge on a topic and transfer it to understanding – for more on this, please see my activity "The Backwards Brain Bicycle."
4. How would you want your content to have an impact?
Among users on the Mind Settlers platform and people I share my work with directly: if only one single person can get some inspiration out of my content/finds it helpful for his/her own daily work, that's all I want and makes me feel good.
5. Any advice/thoughts you'd want to share with prospective authors?
Authoring content for Mind Settlers is a great way to enrich your personal learning process. I just have one piece of advice: don't think whether to start, just do it, because it can expand your perspective.