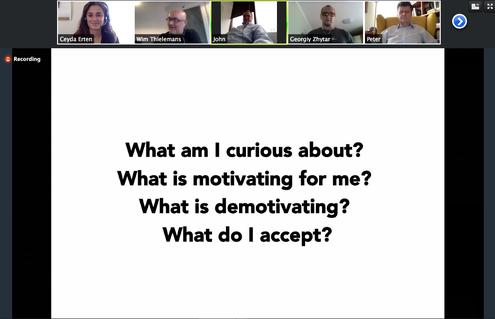 To provide value to our wider community and to the agile change-makers sharing their activities on our platform, we've started Monthly Agile Expeditions — explore one powerful actionable idea (available through Mind Settlers) with the author and experiment with it alongside others.
April's Expedition centers on an activity called Work Conversations with CACTUS.
(It's good for many things, notably finding out how teams are really doing - break through facades, find out what team members want, how they work, what they care about at work.)
Below is the meeting recording link and a summary of the great session run by the author, Wim Thielemans.
You are welcome to join this Expedition - there is still time!
If you can commit 2 hours of your time to a) run the activity at work, b) report back and discuss, then we'd love to have you along. (Join the Slack Channel and let us know you're in.)
Our goals are to create value at work with this activity and explore together how individuals choose to enhance or adapt this activity to their situation and context.
Click here to access the Meeting Recording
Live Call Summary
On the Zoom yesterday with Wim Thielemans, we learned how and why Wim developed the work conversation CACTUS prompts, and how it can be used. Then 4 volunteers ran through the activity, so we could see it in action!  After that we shared insights - the volunteers concluded it gave them great insight into their own thinking, and observers loved the structured conversational format.